From cutting to deliverable product.
Van Acht Potcultures focus on growing a high-quality and visually attractive deliverable product. To achieve this we would like to keep the entire proces in own hands from start to finish. We do this by doing everthing in-house: from cutting to delivarable product.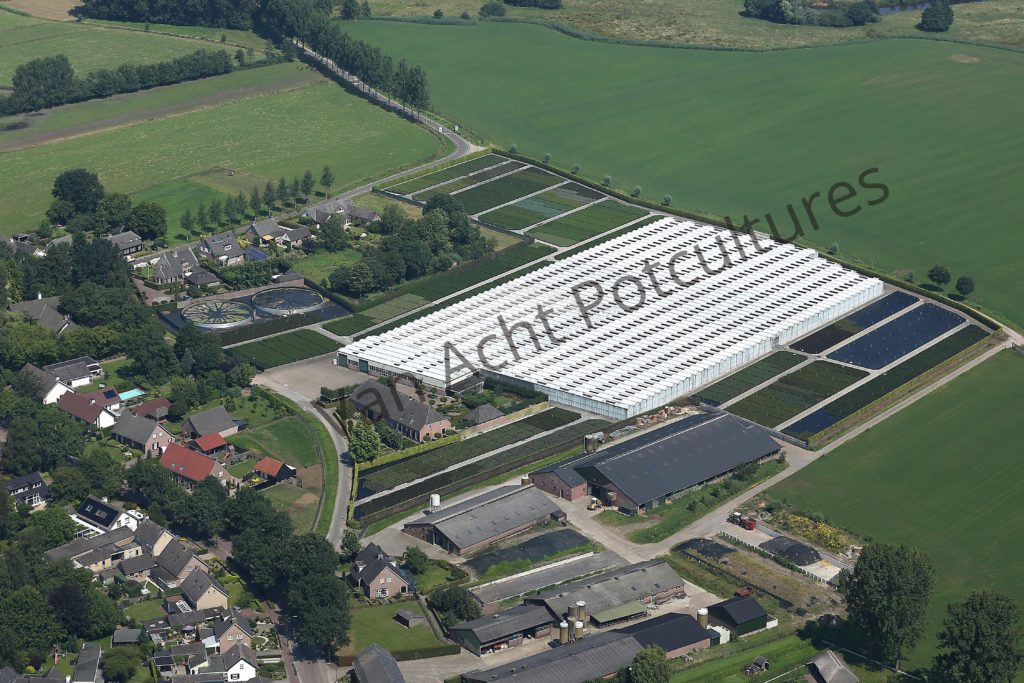 Because we have full control over the entire process, we can quickly respond to market developments and customer demands. This is done both in the product range and in the delivery of products. For example, since 2021 all our deliverable products are grown and deliverd in recyclable pots. All pots and trays that we use in the growing process are also reused or recycled.
The way of growing has changed a lot over the years, for example, all our sand beds are replaced by lava beds. With the use of these beds we collect and recylce water and fertilization. We also use natural enemies to control pests if this is possible. Party due to the purchase of a semi-automtic watering boom in 2020, we can provide more targeted water and nutrition to the plants. This also allows us to reduce the use of chemistry.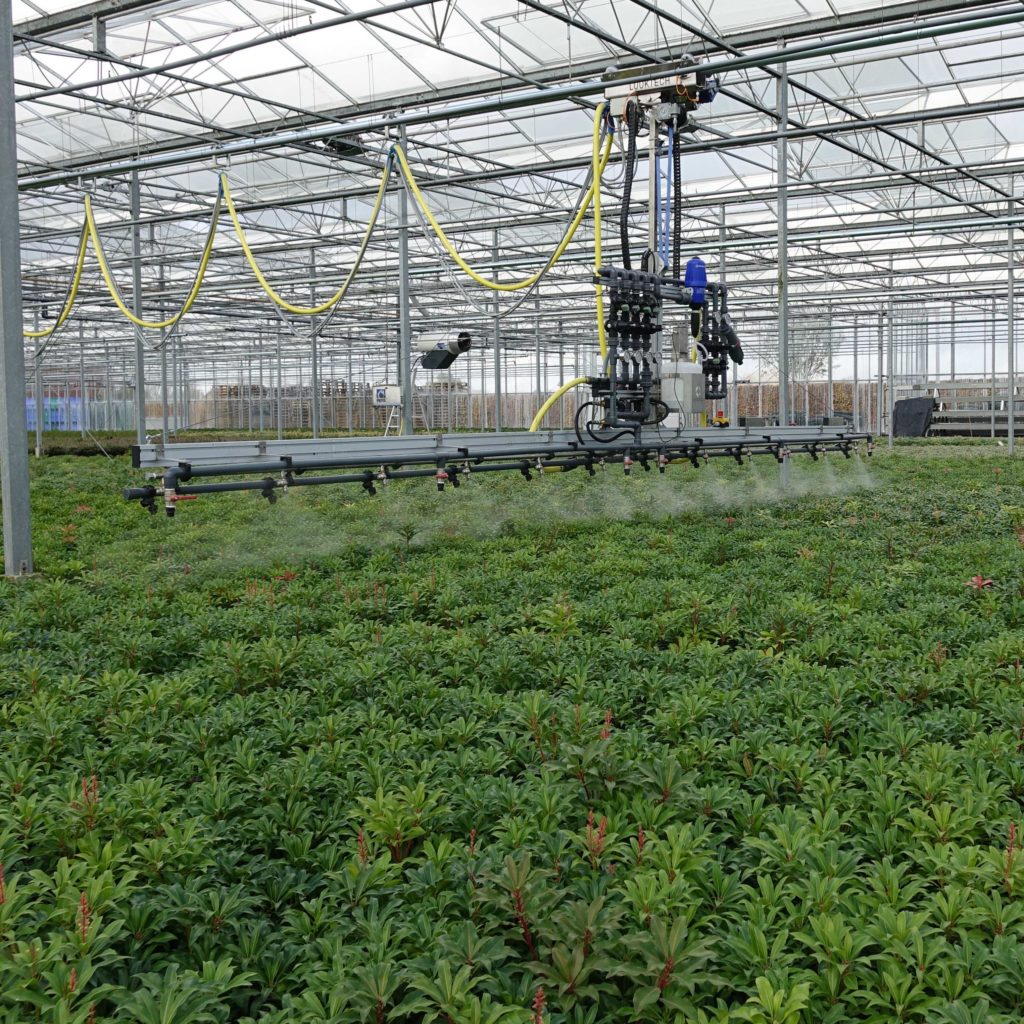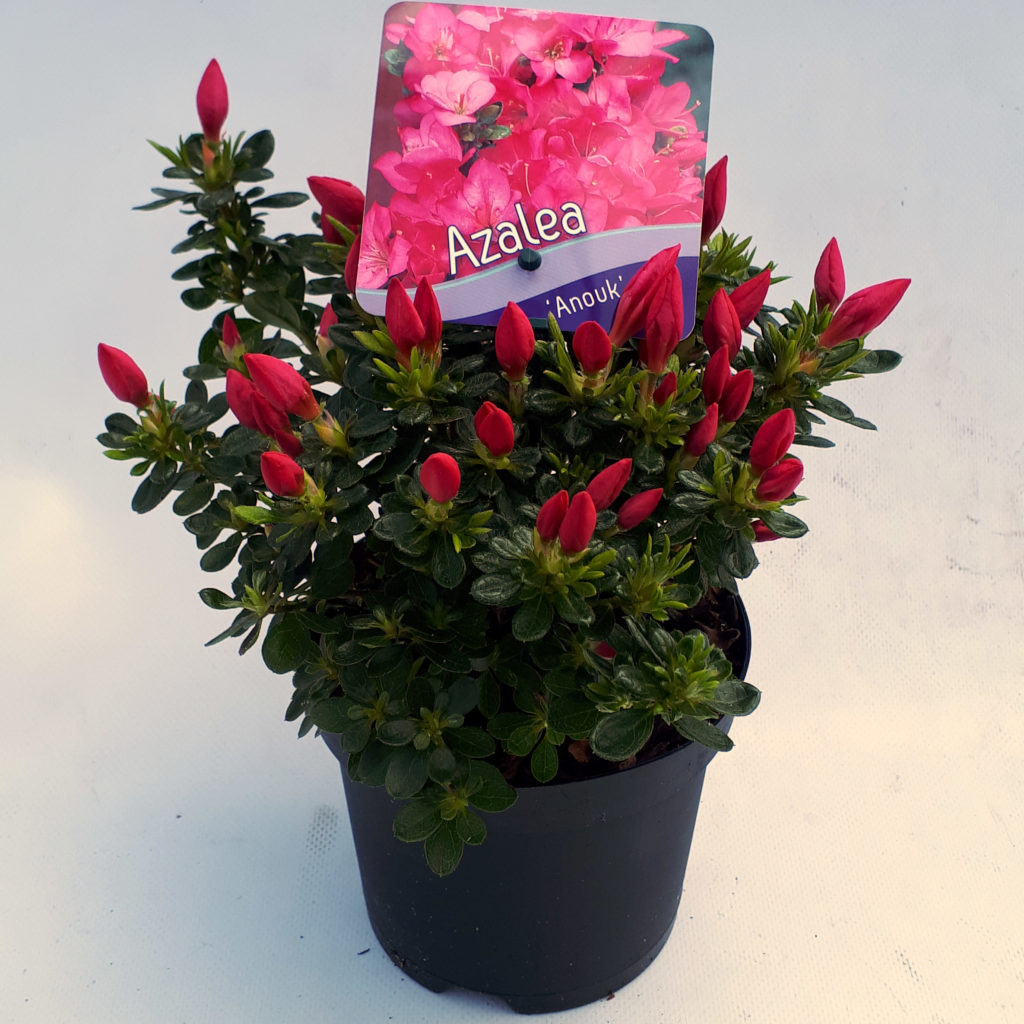 Products and delivery
Van Acht Potcultures grow Azalea japonica, Dwarf Rhododendron, Pieris, Choisya and Andromeda. We do this in potsizes C1, C2 and C3. We focus mainly on the visual market in the Netherlands and abroad. Most of our products go to wholesalers, chain of garden centers, construction and supermarkets, purchasing groups and exporters.
Delivery of products is done customer-specific and cared for. For example, all pots were cleaned by a pot cleaning machine. If desired, we can provide products with:
Photo label (or customer specific)
Price stickers
Bar codes
Cask
Layout/composition of CC-trolley
POS material
We also happy take care of transport to the customer, so the customer is completely unburdened.