From vegetable farm to garden plant nursery
Our company has a long history dating back to the 1960's. In 1967 the parents of Jan build there first 2500m2 greenhouse for the cultivation of lettuce and cucumbers. At that time strawberries were also cultivated.
In 1980, when Jan has been working in de farm for several years, they decided to switch to a garden plant nursery. After 10 years working together in partnership, Jan and Marian took over the company in 1990.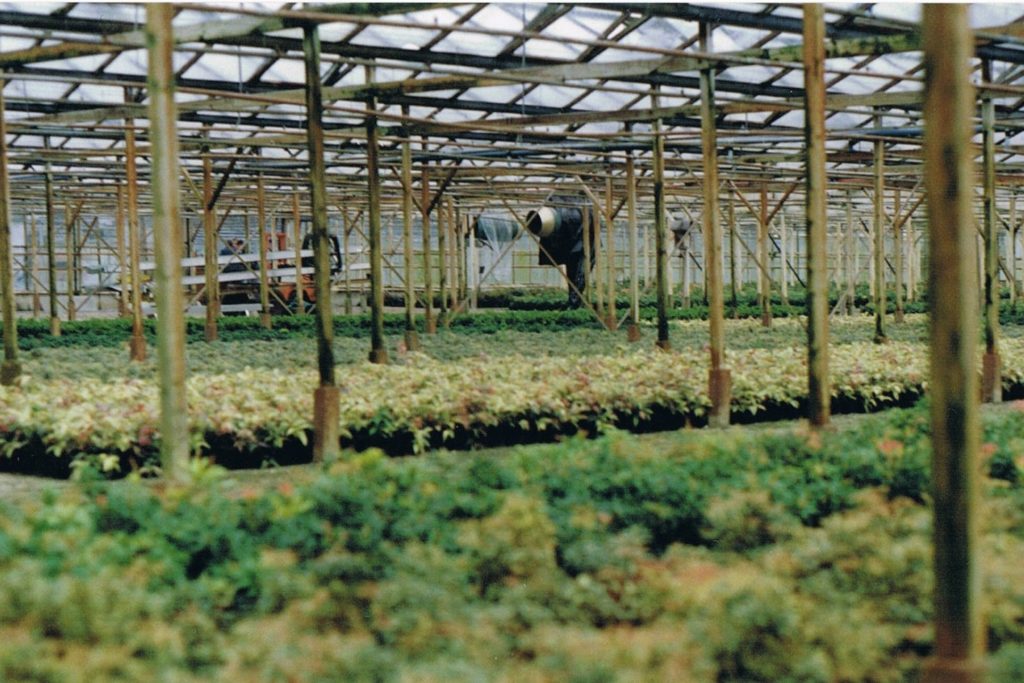 Since those years a wide range of garden plants/shrubs in pots has been grown. This has resulted in the current specialization in acid-loving plants such as Dwarf Rhododendron, Azalea japonica and Piers. All products are produced in-house, from cuttings to deliverable product. In 1990s all greenhouses were renovated and the nursery has grown to its current size.
At the beginning of 2000 we started automating as many activities on the nursery as possible. Investments were made in lavabeds, space-o-mats, production lines, pot cleaning machine and a cutting machine. From that time on, production has increased and sustainable growing of garden plants in pots has continued.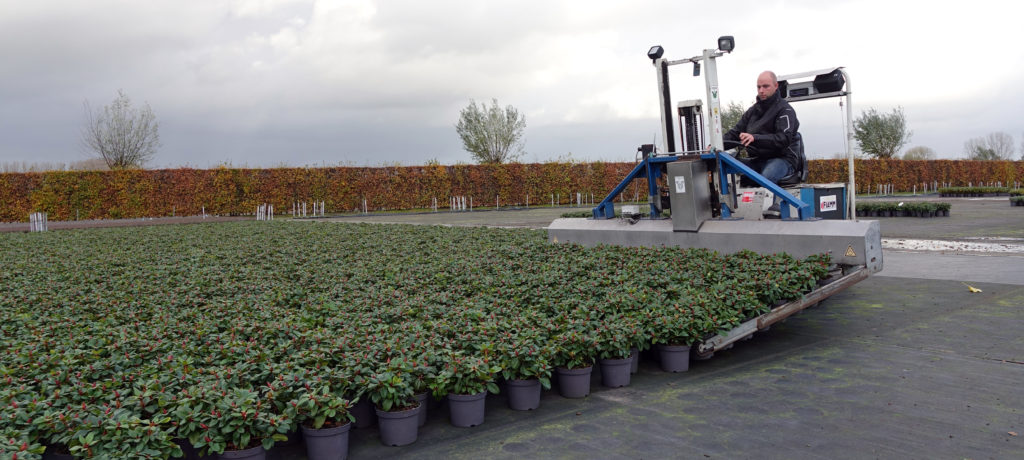 In 2013, Arne joined the company and eventually became jointly responsible for sales and day-to-day affairs on the nursery. In the recent years, the company has continued to do so. With the most important point of view: growing of good quality garden plants in pots, in the most sustainable way possible. For example, solar panels were installed on the shed in 2019. With these solar panels we generate our annual electricity consumption ourselves. Now we grow about 400.000 plants every year and the cultivation provides structual work for 7 people.